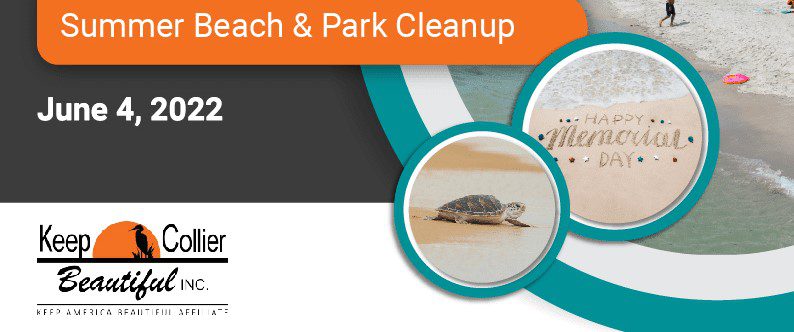 (Naples, FL – May 17, 2022) Keep Collier Beautiful is pleased to announce a new Summer Beach and Park Cleanup scheduled for Saturday, June 4 from 8:00 am to 11:00 am. As an umbrella organization, Keep Collier Beautiful brings together volunteers, companies, and municipalities for community-wide litter prevention, education, and community cleanup programs.
"With Memorial Day celebrations and beach outings, more litter and debris collect on our beaches and in our waterways. Volunteering for this event is a great opportunity to enjoy the outdoors and protect our wildlife," said Larry Berg, Sr. District Manager of Waste Management.
Keep Collier Beautiful beach cleanup events are perfect for the young and young-at-heart. Volunteers are encouraged to bring friends, family, and coworkers for a fun and meaningful project.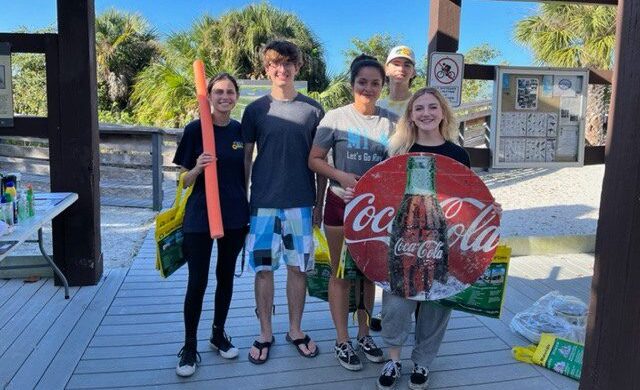 Interested participants may choose among the several cleanup sites which includes popular vacation destinations: Barefoot Beach, Clam Pass, Delnor Wiggins Pass, Haldeman Creek, Mooring Beaches, Lowdermilk Park, Naples Pier, Pelican Bay, Ritz Carlton Resort, Rookery Bay NERR, Tiger Tail Beach, and Vanderbilt Beach.
In addition to the Summer Beach and Park Cleanup on June 4, Keep Collier Beautiful is planning a Fireworks Beach and Park Cleanup on July 5 and the International Coastal Cleanup on September 17. For more information visit www.KeepCollierBeautiful.com.